When we think of a gadget to go with our mobile phone, the first thing that comes to mind is a headset or a smart watch. No one thinks about a thermal camera because it's not really a general purpose device. Also, most people don't even know that there are small thermal cameras that they simply attach to their cell phones. Now, if for your work or anything else, you need to see the temperature of materials accurately, one of these cameras might be perfect for you.
Thermal cameras for mobile phones detect heat flow, electrical problems, moisture, fire, hidden animals or people, etc. Whether you want a handy diagnostic, security or entertainment tool, buying a thermal camera for your cell phone can be a good investment.
If you're interested in getting one of these, we review the InfiRay P2 Pro, one of the best USB-C thermal cameras on the market to tell you if it's worth it. Without further ado, let's go.
InfiRay P2 Pro Review: A camera for your mobile that measures temperatures between -20ºC and 600ºC.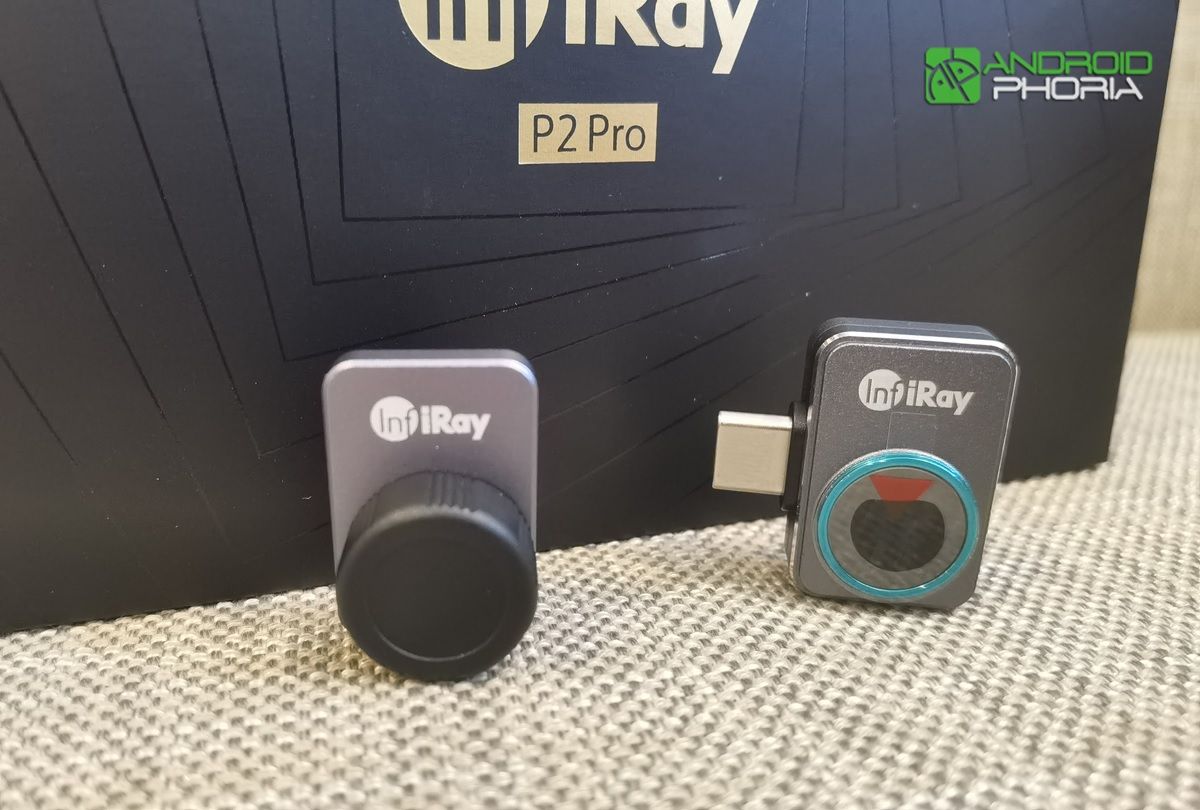 InfiRay P2 Pro is a dongle that connects to your mobile phone's USB-C port to add a thermal camera with a resolution of 256 x 192 pixels. It exhibits a temperature range of -20 ºC — 600 ºC. It can be used for different purposes such as to detect leaks, fire or living things. Its technical specifications are as follows:
Features
InfiRay P2 Pro
Dimensions 27 x 18 x 9.8 mm. 9 grams. Measuring range between -20 ºC and 600 ºC. with an accuracy of ± 2 °C. Infrared resolution 256 x 192 pixel size 12 μm and frame rate 25 Hz. Temperature sensitivity <40 mk. Consumption 0.25 W. It can work continuously for 5 or 7 hours. Power consumption 350 megawatts. Self-made ASIC chip processor. USB-C (Android version) / Lightning (iOS version) connection. Lens 3.2 mm focal length, f/1.1 aperture, 56.0° x 42.2° field of view and thermal fixed focus lens. Compatibility Android 6.0 or higher (Android version) / iOS (iOS version).
What does the InfiRay P2 Pro camera look like and what can it do?
What impressed us most about the InfiRay P2 Pro thermal camera is how small it is and how easy it is to install. It measures 2.7 x 1.8 x 0.98 cm and weighs 9 grams. It has a strong metal case that acts as a heat sink and provides strength and protection.
You can use the USB-C tip directly to your phone or use the extension cable included in the box for more flexibility. It's plug and play! Another very useful accessory is a macro lens that attaches the camera seamlessly with magnets. This lens allows you to easily view very small objects such as 0.25 x 0.25 mm resistors. By the way, you can take the camera and all its accessories with you in the included protective bag.
All details of the InfiRay P2 Pro camera
Technically, the camera offers a resolution of 256 x 192 pixels and can record at 25 FPS with a sensitivity of less than 40 mk. This is more than enough to show the temperature of both small and large objects as long as they are between -20 ºC and 600 ºC. It should be noted that it has a margin of error of 2 ºC, so it is not a very reliable device for measuring temperature accurately. So why? Here are some possible uses
Home use: home temperature measurement, water, electricity and heating pipe distribution and error checking, photography, pap test, animal detection, etc. Industrial or engineering use: printed circuit board (PCB) inspection, pipeline inspection, equipment monitoring, heating alarm, playback, heat map analysis, etc.
Photos taken with InfiRay P2 Pro
This camera does not have a built-in battery, it uses the one in your mobile phone. The good news is that the consumption rate is only 0.25 W, it does not drain the battery as much as the mobile camera and according to the manufacturer, it can be used continuously for up to 7 hours. Obviously, depending on the battery size of your mobile phone, the duration may be more or less.
Your application works well and is very complete, but it has problems
To use InfiRay P2 Pro, you need to install a camera app called "P2 Pro" available on Google Play Store. With this application, you can view the camera image and display the temperature in different ways by customizing it with 11 different color palettes. Therefore, it allows you to see various details that you may ignore in the default palette.
From the application, you can highlight the destination by sliding two fingers on the screen. You can also configure emission, distance, and ambient temperature settings to freely switch between measurement requirements in different conditions. It has many advanced calibration options, but the default settings work well enough for most uses.
However, we have to say that this app has detection issues. The app doesn't know when you connected the camera the first time, so you'll have to connect and disconnect it several times until it finds it. We encountered errors where the app would freeze completely and it was necessary to force it to close and reopen. Similarly, it causes problems with video recording, but nothing serious. Overall, the app works well and you probably don't have too many complaints about it.

Our opinion on the InfiRay P2 Pro thermal camera, is it worth it?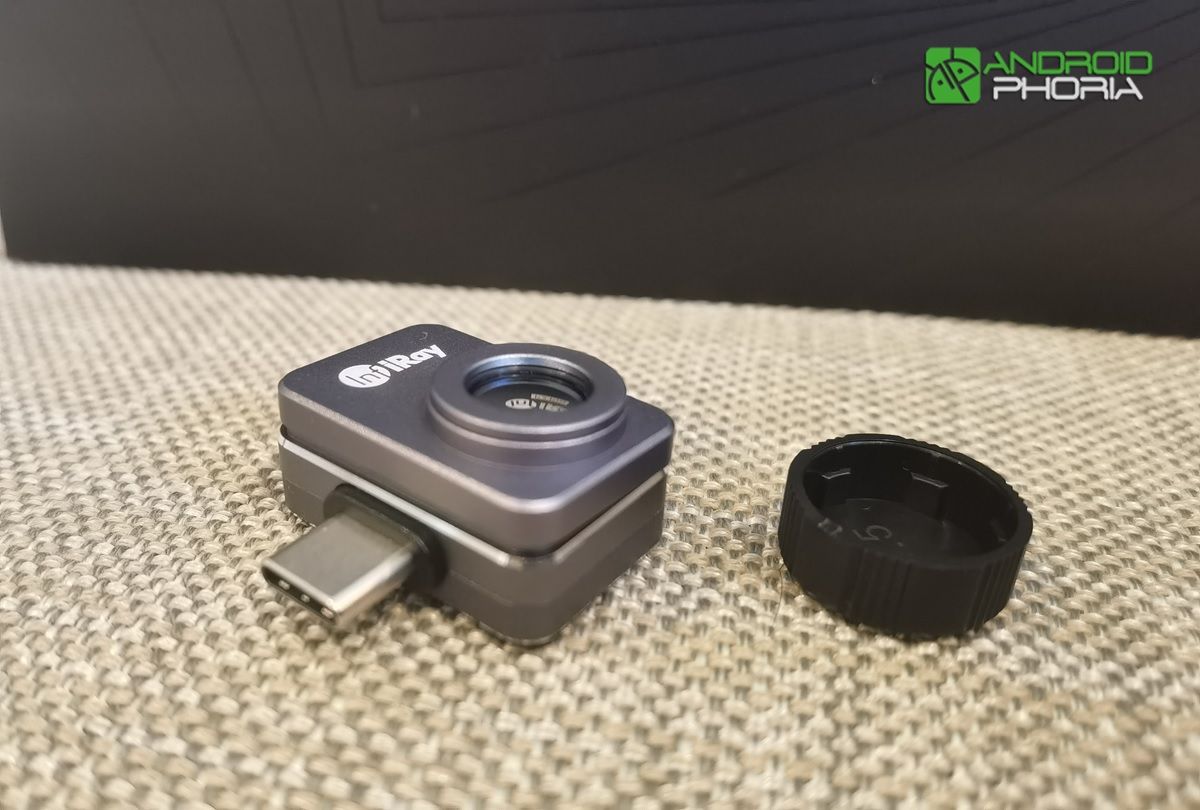 We have never tried a gadget like this and honestly we were surprised how well this InfiRay P2 Pro works. It can take pictures and videos at resolutions and frame rates more than acceptable for seeing temperature differences, and it has a macro lens that allows you to examine any piece of hardware in even the smallest detail.
Their Android app could be a little better as it has some bugs, but they're nothing serious and don't ruin the experience. Assessing the market, at a price 299 € The InfiRay P2 Pro is one of the cheapest mobile thermal cameras you can buy, despite its excellent specifications. Without a doubt, we recommend.
You can apply our special code. phoria20 Use the button below to get $20 off:
You can also get it on Amazon for 20% off on Prime Day (11th to 12th July). Plus, you can use our discount code "phoria20" (without the quotes)!