Emulation on Nintendo Switch Android is more alive than ever. Although it was once thought to have put an end to this dream by dealing a heavy blow by shutting down Japanese brand Skyline, a Yuzu emulator has appeared to keep it afloat.
Yuzu is currently the best Nintendo Switch emulator for Android and not satisfied with that, they released an update that takes performance to another level. This is the new Native Code Execution (NCE) feature, a feature that takes advantage of the architecture similarities of Android and Nintendo Switch to provide a more aggressive and stable performance. Next, we will tell you how to activate it.
Yuzu NCE: What it is and how to enable it on Android to improve performance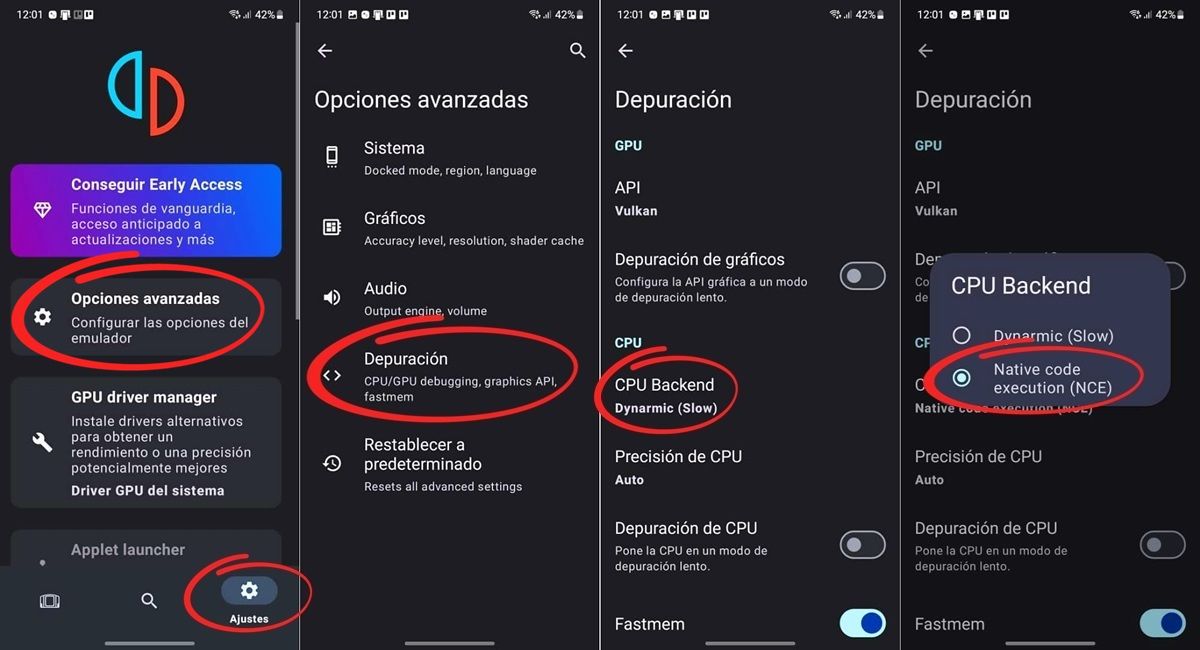 The latest version of YuZu launches Native Code Execution (NCE), which uses similarities between the Android and Nintendo Switch operating systems, so game code runs directly on the processor without translation. With this, it was possible to play games like the new Super Mario Bros. Wonder at 60 FPS without drops, as shown by the next YouTuber.
Well, the first thing you need to do to enjoy this new feature is to update the Yuzu app to the latest version. You can do this by downloading the APK from the official GitHub… have you already updated it? So follow these steps to enable NCE:-
Open the Yuzu app and go to the Settings section. Now click on Advanced Options and then on Debugging. The next thing is to go to the CPU section and click on CPU Backend. Finally enable Native code execution (NCE) and that's it.
Finally, it is important to mention that this is the first version of the Native Code Execution (NCE) function, so some problems may occur during execution. That's why it's not enabled yet by default. Therefore, we recommend that you use it at your own risk.
And you… Are you ready to enjoy the extra power Yuzu NCE has to offer?