A few days ago, we compared it with the Redmi 13C and Redmi 12C, the first and best choice in the low range, gives it as a winner. Now this mobile arrives in Spain as POCO C65. Although it is still basically the same device, there are small changes.
Taking this situation into account, we decided to face the Redmi 12 4G, considering that it is one of the lowest-selling terminals in Spain. Can POCO beat the competition? Since it is on par with the Redmi C series, anyone would think that it is smaller than the Redmi 12 4G, but is that really the case? We're looking for Xiaomi's new low-end star. Comparing POCO C65 with Redmi 12 4G.
Specifications Comparison Chart: POCO C65 vs. Redmi 12 4G
Details
Small C65
Xiaomi Redmi 12 4G
Dimensions and weight 168 x 78 x 8.09 mm. 192 grams. 168.6 x 76.28 x 8.17 mm. 198.5 grams 6.74 inch HD+ screen (1600 x 720 pixels) with 20:9 aspect ratio, IPS LCD panel, 90 Hz refresh rate and maximum brightness of 600 nits (HBM). 6.79-inch Full HD+ (2460 x 1080 pixels) with 20:9 aspect ratio, IPS LCD panel and a maximum brightness of 550 nits (HBM). MediaTek Helio G85 processor with Mali-G52 MC2 graphics. MediaTek Helio G88 with Mali-G52 MC2 graphics. RAM 6/8 GB LPDDR4X. 4/8 GB LPDDR4X. Storage 128/256 GB in eMMC 5.1 format (expandable up to 1 TB via microSDXC). 128/256 GB in eMMC 5.1 format (expandable up to 1 TB via microSDXC). 50 MP main rear camera with f/1.8 and PDAF 2 MP macro with f/2.4. LED flash. 50MP main with f/1.8 and PDAF. 8 MP ultra wide angle with f/2.2 and 120º field of view. 2 MP macro with f/2.4. LED flash. 8 MP front camera with f/2. and HDR. 8 MP with f/2.1. USB C connectivity, dual band WiFi 5, dual SIM 4G, GPS + GLONASS + GALILEO + BDS, Bluetooth 5.1, FM radio, side fingerprint reader and 3.5mm audio jack. Redmi 12 4G has IP53 protection.. 5000 mAh battery with 18W fast charging Android 13 operating system under MIUI 14 for POCO. Android 13 under MIUI 14. Price from €149.99 (6 GB + 128 GB). From €199.99 (4 GB + 128 GB). Buy here
The design and screen of Redmi 12 4G is superior to POCO C65.
That's one thing we love about these devices. Both have a very attractive design.. Both Redmi and POCO are committed to straight sides and minimalism, although the latter has a slightly more impressive camera module.
However, there are design elements that tip the balance in favor of Redmi. First, the back is made of glass, not plastic; Second, POCO's front camera is in the notch and Redmi's is in the screen hole (looks better). And third, that Redmi 12 4G has IP53 protection.. The latter is not a big deal, because it is a fairly low level of protection, but the rival does not have it and is left behind because of them.
Something similar happens on the screen as there are some common points but also differences in favor of Redmi. For example, both phones use IPS panels with a 90Hz refresh rate and the same high brightness. even if Redmi 12 4G has full HD+ resolution. (2460 x 1080 pixels) rather than the competitor's basic HD+ (1600 x 720 pixels). Additionally, it has a slightly higher diagonal (6.79″ vs. 6.74″).
Since the processors are almost the same, there are small power differences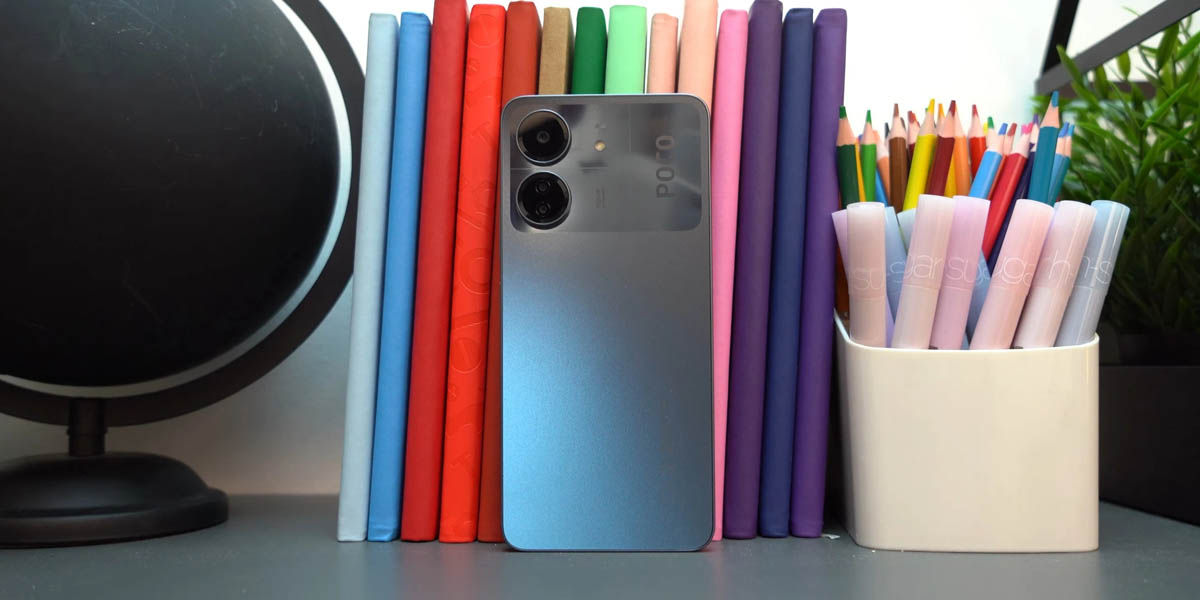 Redmi 12 4G has Helio G88 in it and POCO C65 has Helio G85, but the differences between the two phones are minimal. These two MediaTek chipsets are carbon copies of each other, as the only difference is in the ISP for the cameras. in fact, Both the processor and graphics chip are the same.Also other entities:
CPU: 2 Cortex-A75 cores @ 2 GHz + 6 Cortex-A55 cores @ 1.8 GHz GPU: ARM Mali-G52 MC2 Manufacturing process: 12 nm. Memories: LPDDR4X + eMMC 5.1.




Considering this and that Both devices run Android 13It makes perfect sense that their performance is so similar. Yes, it's true that the Redmi 12 4G does a bit more, but we're talking about a maximum 3% difference (marginal distance).
Talking about RAM and storage, we have to say that both devices have only two options to choose from. Redmi 12 4G will be sold in 4GB +128GB or 8GB +256GB configuration. Meanwhile, POCO C65 will be sold in 6 GB + 128 GB or 8 GB + 256 GB versions. That is, POCO C65 has a slightly higher initial configuration.
Redmi 12 4G has a wider camera that puts it in a more useful position than the POCO C65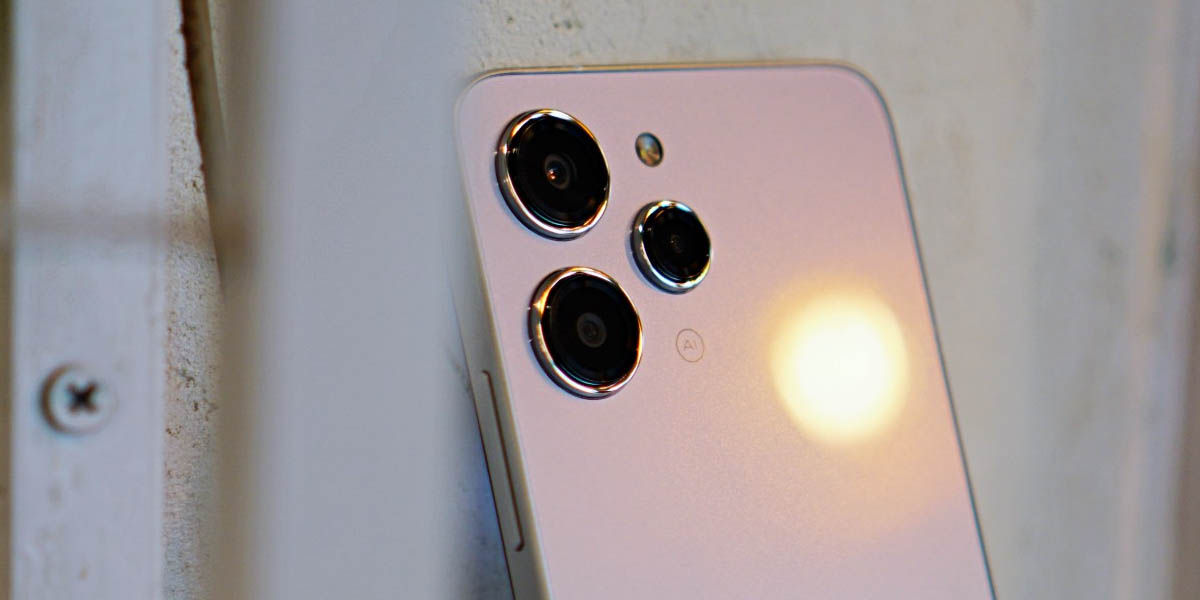 If the only difference between the Helio G88 and G85 is their ISP, you should use it, right? This is what happens with this pair of mobile phones. Although they have very similar cameras, there is a very special difference between them.
POCO C65 has two cameras on the back: 50 MP main with f/1.8 and PDAF, plus a 2 MP macro sensor with f/2.4. The Redmi Note 12 4G has the same cameras on the list, so head-to-head they should be pretty much on par.
However, the Redmi Note 12 4G has an additional sensor on the back: 8 MP ultra wide angle At f/2.2 and 120º field of view. This is enough to place itself above the competition, which does not have this type of cameras.
And what happens to the front cameras? Both phones have 8MP sensors, but the POCO C65 has a better aperture (f/2.0 vs. f/2.1) and HDR. You won't find much difference between these cameras, but it's something we should point out.
Although you can expect better autonomy in POCO, the same battery and charging
At least if you were expecting the POCO C65 to win this part of the comparison with its rival, we have to tell you that it won't. Both POCO and Redmi are technically tied as they have 5000 mAh batteries and 18W fast charging.
However, POCO C65 could have better autonomy. Just carry A low quality panel will help you achieve thisEven if you don't expect a difference of several hours.
Conclusion: Redmi 12 4G is better than POCO C65, though the price works against it.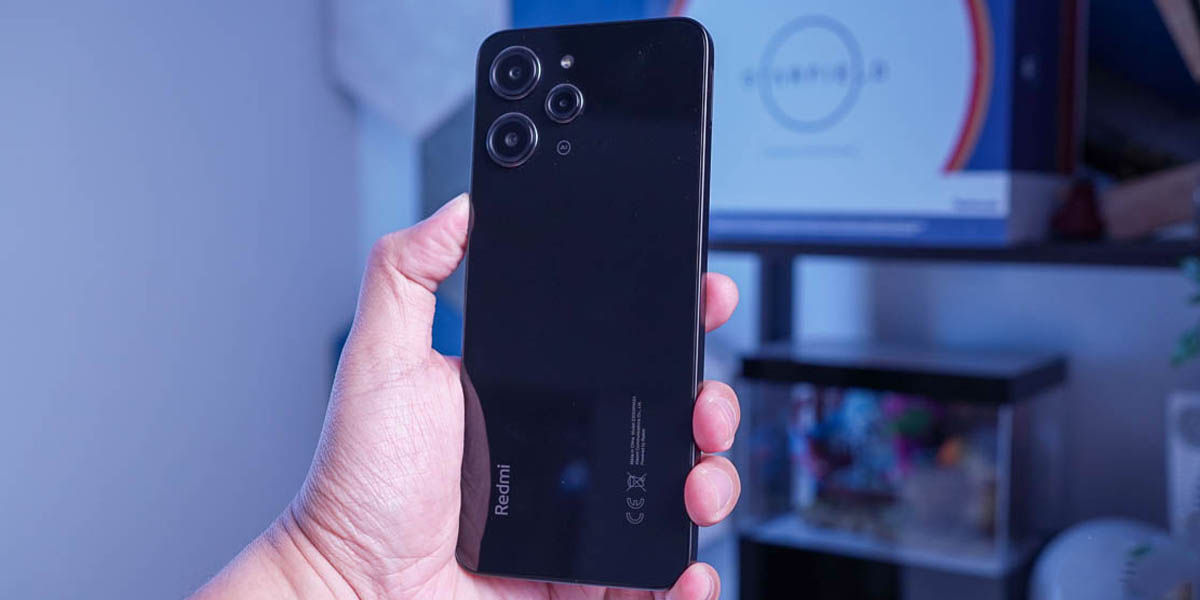 I think the Redmi 12 4G is a better device than the competition, because they have it. Build a better screen, resolution and cameras. Sticking with it makes us think it's a better buy, but what happens if we add price into the equation?
POCO C65 arrives in Spain with a promotional base price of €129.99 (6 GB + 128 GB). But it's an incredible price After that it costs €149.99 (which is not bad).
Meanwhile, the Redmi 12 4G has a starting price of €199.99 for the 4GB +128GB version. You can currently get it for €129.99 for Black Friday., but it will be a temporary discount. So what are we left with? We present it as follows:
If you are going to buy it now at its promotional price, you should definitely go for the Redmi 12 4G. The RAM may be less, but it makes up for this along with other things, especially the camera. Likewise You can opt for the 8 GB + 256 GB model for €169.99.This is still a very good buy.
rather than If you are going to buy it once the offers are over And back to their regular price, then POCO C65 is a better buy. We are talking about a difference of 50 euros between two relatively similar phones, and besides, you get more RAM with the POCO. Of course, if you really care about the camera, the price difference might be right for you.