Although YouTube announced some time ago that users can play mini-games from the video platform itself, few users have been able to try them out.
Thanks to the end of this trial period, YouTube minigames are now available for everyone. If you're interested in trying out these games but don't know how to access them, let us tell you that you're in the right place.
Available on both PC and mobile devices, we'll explain how to play these mini-games in just a few steps. Of course, there are still regions that do not have the opportunity to reach them. In this case it is better to use a VPN or wait until they are officially enabled.
How to play YouTube mini games from your mobile?
Before doing all these steps, it is very important to update the YouTube app to the latest version. Likewise, any mobile phone with Android or iOS in it can run all the mini-games (they are located on Google's servers).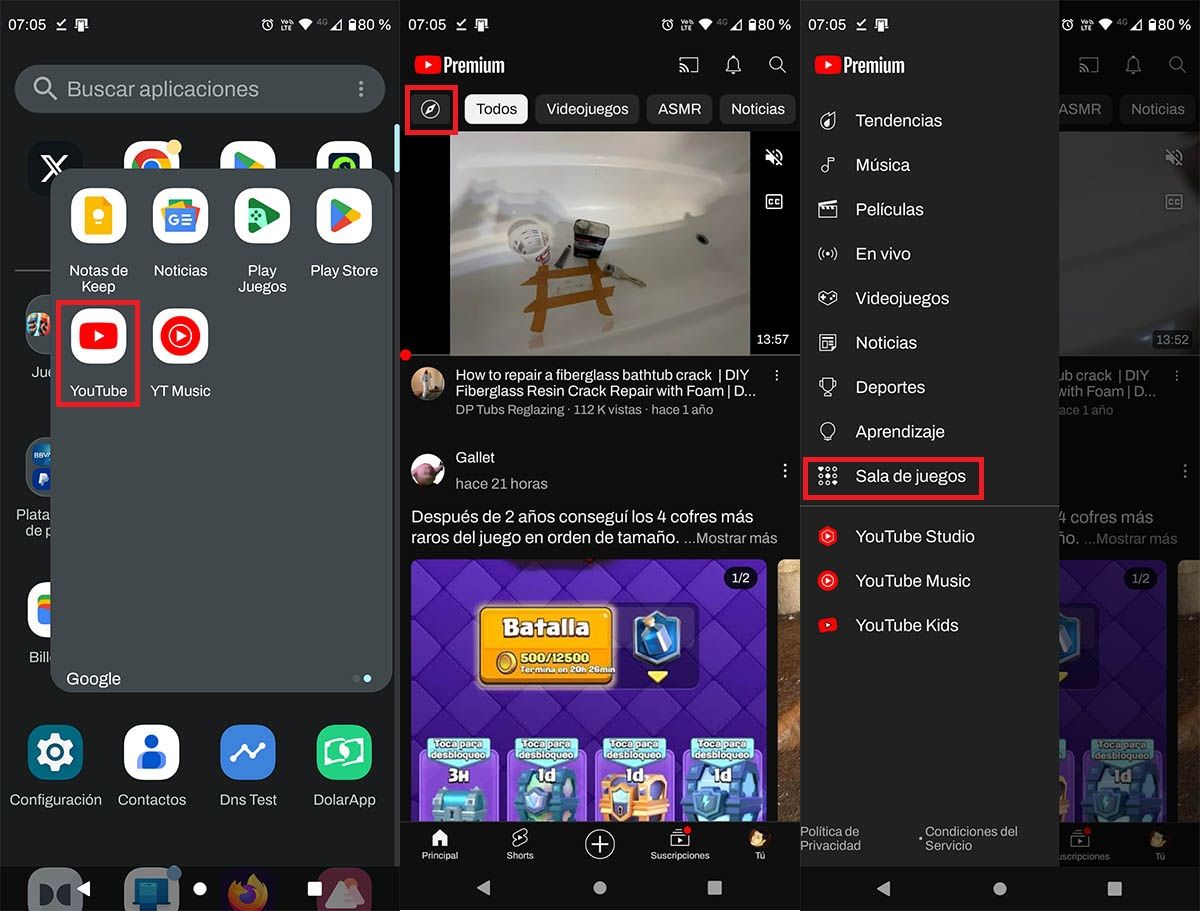 First, you need to open the YouTube application that you have installed on your phone. In the Google Video app, you need to click on the "Browse" tab located in the upper left corner of the screen. A menu will appear with many options, click on "Game Room".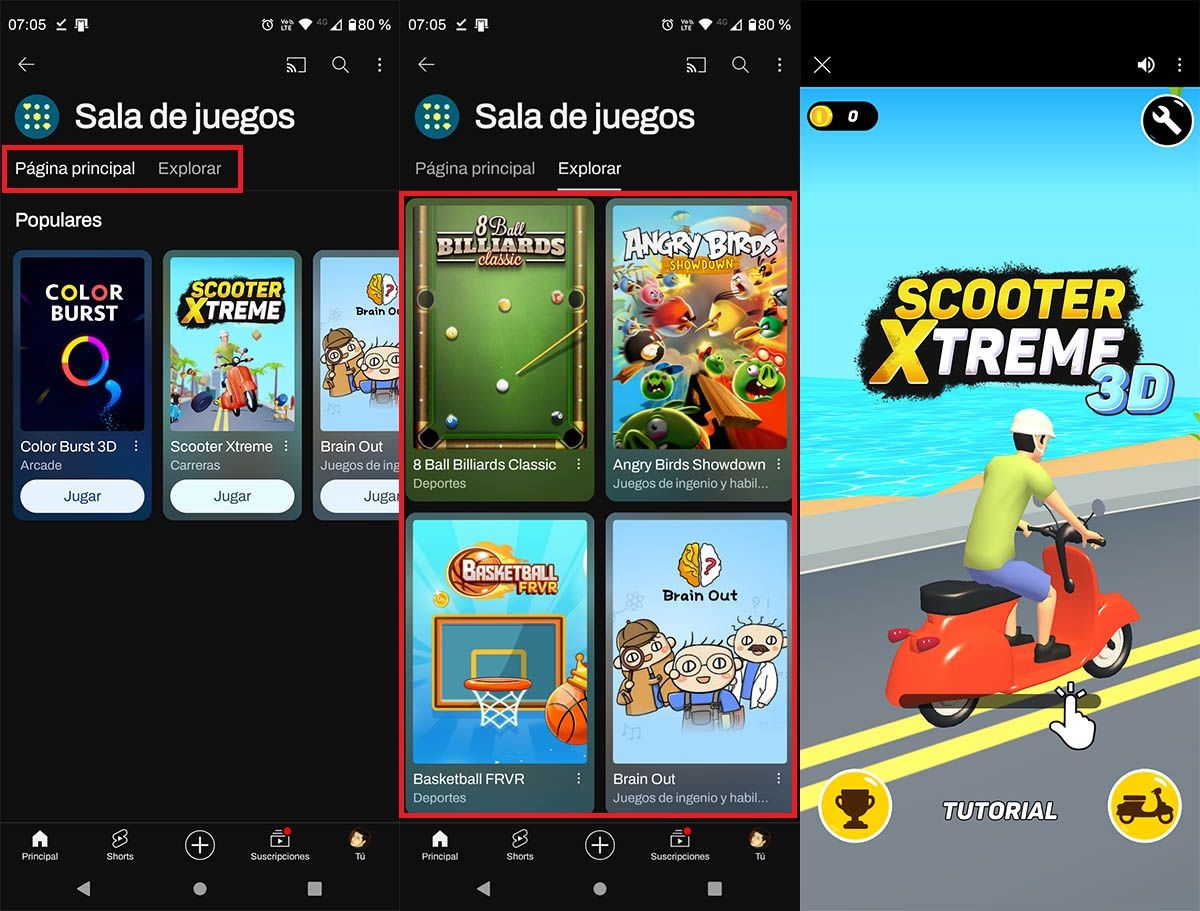 YouTube shows you the most popular games. If you want to see all the games, you have to click "Browse". You need to click on one of the mini games to play. Within seconds, YouTube will install the game on your device screen (no download required).
As we mentioned in the last point, you don't have to download anything to play these mini-games. On the other hand, Google suggests that the terminal must be connected to the Internet to function properly.
How to play YouTube mini games from PC?
If you want to enjoy YouTube's myriad of mini-games on the big screen, Google lets you play them on your computer. The steps to reach them are slightly different.
Play YouTube mini games on PC
Go to the YouTube website. In it, you have to click on "Player", this option appears in the "Browse" category. You can see the most popular games and also browse all the mini games on YouTube. When you open one of these games, YouTube will launch it in the browser.
You can skip all these steps by entering the link we provide at the end of this article. It will take you directly to the YouTube Minigames section.
link | YouTube Minigames
YouTube mini games not showing up?
If you can't play YouTube mini games and they are enabled in your country, don't despair! It's a new feature so you might need to activate it, how? as follows:
Open the YouTube app and click on "You" (option located at the bottom right of the screen). So, you have to click on "Your Premium Benefits". Enter "Try the new features". And finally click on "Try", the "Play on YouTube" option below.
Without further ado, we want to clarify that YouTube's trial features (which include these mini-games) can only be enabled if you have YouTube Premium.