GameSir is making a name for itself in the game controller market. It started gaining attention with controllers like the GameSir X3 Type-C and GameSir X2 Pro that turn any mobile phone into a Nintendo Switch. They then went all-in on high-quality controllers for consoles and PC with the launch of the GameSir G7 and GameSir T4 Kaleid, which boasted the innovative integration of "Hall Effect" technology.
Now, the China-based company has launched the GameSir G7 SE, a variant of the GameSir G7 controller, which, contrary to what the name suggests, is not a stripped-down version. In fact, it may be the best option for those looking for a controller that never suffers from float (a problem that causes the joystick to only move characters in games). We have it with us to examine it and tell you if it is worth it. Let's go there!
GameSir G7 SE, a wired controller with a howl effect on PC and Xbox joystick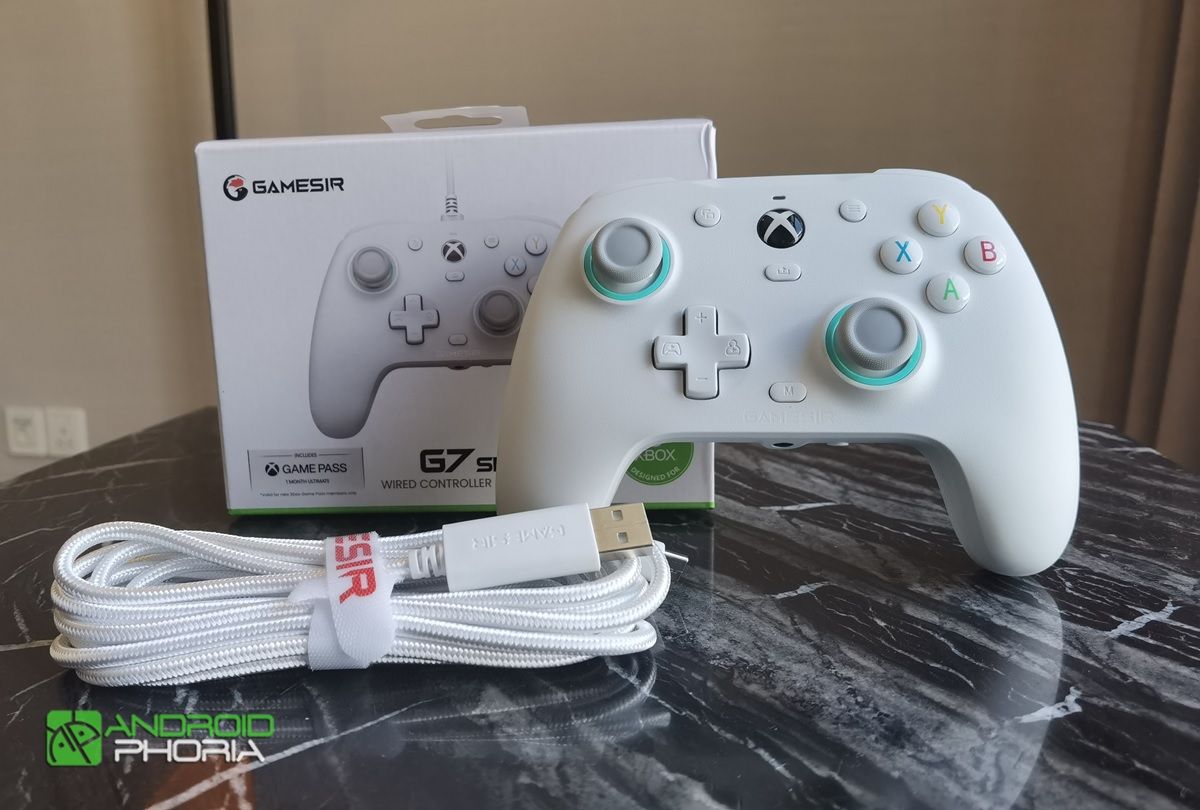 The GameSir G7 SE is a wired controller (cannot be used wirelessly) that works with Windows computers and Xbox consoles. It has the same ergonomic and comfortable design as the GameSir G7, which is very similar to the Xbox, but with a much lower weight. Check out the technical paper for all the details:
Features
GameSir G7 SE Dimensions and Weight 152 x 103 x 63 mm. Its weight is 221 grams. Connection 3 m detachable USB cable. A USB-C port and a 3.5mm headphone jack for connecting to a PC. Xbox Series X|S, Xbox One and Windows 10/11 compatibility. In the main technology hall effect triggers and joysticks. Vibration 4 vibration motors (2 on the handles and 2 behind the stirrups). Special functions Two switches to lock the rear keys. button to mute the microphone. Detachable, magnetic and customizable case with markers. GameSir Nexus software to customize the controller map and controller.
What does the GameSir G7 SE controller look like?
The GameSir G7 SE comes in a very small box and only comes with a 3m USB-C to USB-A cable to connect to your console or PC. The case is interchangeable, but it doesn't come with an extra replacement like the GameSir G7. Also, as you can see in the photos, the controller is completely white, like the cable, it has blue rings around the joystick. that's nice!
All details of GameSir G7 SE
If you don't like it or the white color looks boring, you can change the front panel by removing it from the top with your fingernail, which is purchased separately (you can find it in the official GameSir store on AliExpress). As they are magnetic holders, they can be easily removed and replaced without using tools. By the way, you can paint the case with markers to create your own designs in the style you want.
The build quality is impeccable and has nothing to envy of Xbox and Sony controllers in this regard. It feels solid, the grip is very comfortable, it has laser-engraved text on the grips to prevent your hands from slipping when washing, as well as texturing on the triggers and joysticks for a more premium feel, and it includes four in total. Vibration motors give you a first-class haptic experience.
As for connectivity, it has a USB-C port on it where the cable connects. This port is well covered to prevent the cable from bending at the end and damaging it quickly, so you don't have to worry about this. The only other port available is the 3.5mm jack on the bottom where you can connect a headset with a microphone.
The cable that comes is very long (3 meters) and braided, so it seems more than enough and very durable. In any case, you can replace it with any USB-C to USB-A cable you have, which we appreciate because you can't replace a broken cable, there's nothing worse than saying goodbye to the controller.
How to use the GameSir G7 SE controller?
The operation of GameSir G7 SE is "plug & play". That means you just need to connect it to your computer or console to use it. Steam will detect it automatically, just like Xbox. Of course, your additional back keys will not be recognized. To use these keys, you must use the GameSir Nexus app, which allows you to configure them as you wish.
With this app you can customize the controller according to your preferences and needs. For example, you can assign functions to the buttons you want, adjust the vibration intensity, adjust the sensitivity of the joystick, change the pressure of the triggers and more. The app also allows you to easily update the controller's firmware to enjoy the latest updates (and future additions) included in the GameSir G7 SE.
In this sense, it's almost identical to the GameSir G7. So, if you want to know a little more about the GameSir G7 SE software functions, check out our GameSir G7 review where we explain them in depth.
How does GameSir G7 SE work?
We've been using it in single-player games on Steam and haven't had any issues. Just plugging it in, it works perfectly and all the buttons respond well. It has virtually no input lag and the joystick is very precise. By the way, since it has a Hall effect on both the actuators and the joysticks, it technically never suffers from drift and will serve you for years without any differential problems.
We used the Hardwaretester website, which analyzes the error rate of analog joysticks, and the results were very interesting. While the original Xbox controller had a 7% error, the GameSir G7 SE had one of 0.5%. On the other hand, it's worth noting how soft the D-pad is, and we really like it because of the "soft click" type keystrokes it provides.
And to finish this section, we leave one trick: if you want to have an advantage with this controller in competitive games, activate the hair trigger mode with the M + LT / RT key combination (you will notice when the controller vibrates). (Doing this) will cause the triggers to respond immediately when pressed to fire quickly.
Differences between GameSir G7 SE and GameSir G7
If it's still unclear to you what the difference is between this controller and the GameSir G7, here's a table that summarizes their differences well.
Details
GameSir G7 SE
GameSir G7
Color White Black Extra Interchangeable Shell No Yes Joysticks Hall Effect ALPS Potentiometer ABXY Buttons Membrane Micro Switch D-Pad Membrane Mechanical Back Button Lock Yes No Grip Laser Engraved Rubberized Ergonomics For long-term games and all users More suitable for competitive games and users with finger grips . Price €59.99 €59.99
In short, the difference is that the GameSir G7 SE has a "Hall Effect" on the joysticks and triggers, while the G7 only has it on the triggers, which is prone to forward motion. Another insignificant difference is in the action buttons, which use different technologies and therefore provide a different sense of touch.
According to GameSir itself, the G7 SE is more recommended for general use and the G7 for competitive use. We don't really know why they say that because we have both and find them both extremely comfortable and accurate for all types of use. Of course, thanks to the "Hall Effect" technology, the G7 SE seems to last a long time without failures.
Is the GameSir G7 SE controller worth it?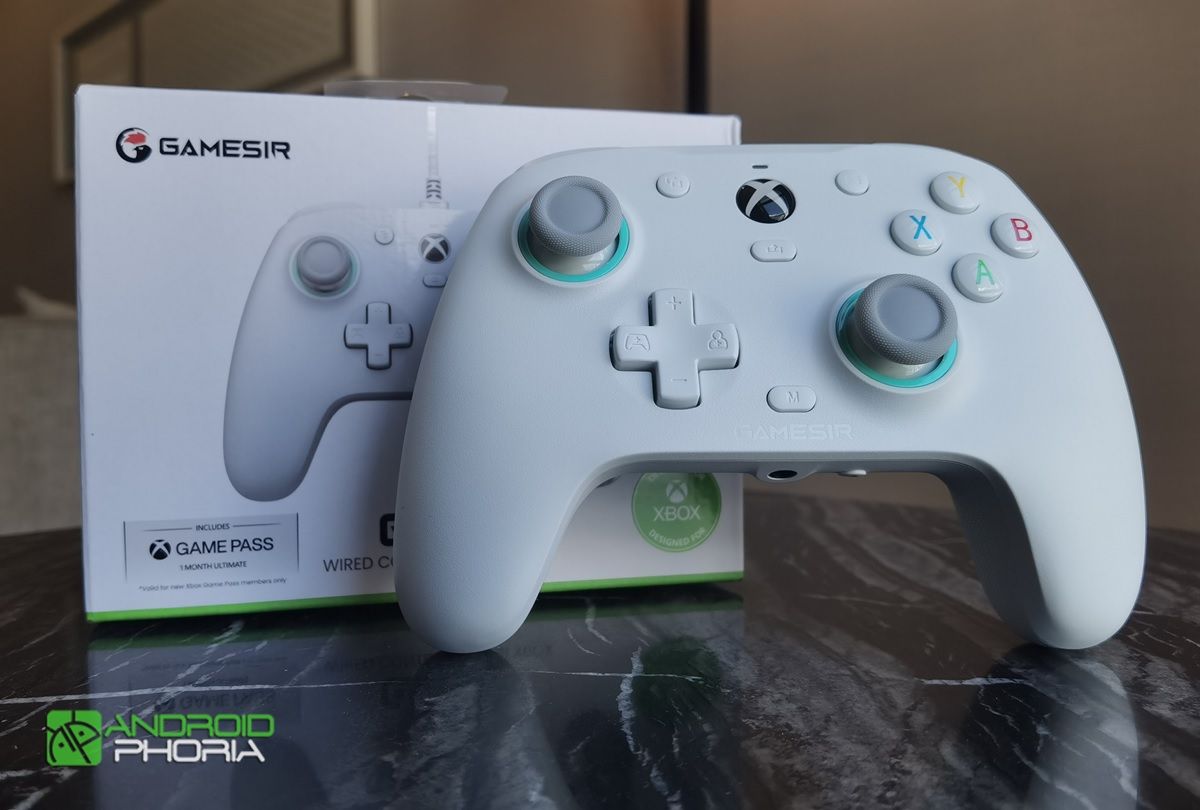 GameSir G7 SE is a great controller for your PC and Xbox console. It has a great, ergonomic design that you can customize with interchangeable shells. Its build quality is impeccable, the buttons respond quickly and both joysticks and triggers are very precise. As if that wasn't enough, it uses the Howell effect in the joystick to eliminate drift, a very common failure that all controllers suffer over time.
It also has an app that lets you map the PC buttons and configure the sensors as you like. The only thing you don't like about the GameSir G7 SE is that it can only be used wired. It means it's not wireless. If that doesn't bother you, we recommend it. It can be obtained from the manufacturer's official store for $44.99 10% discount Using this key: