Among the platforms available to watch anime streaming, Crunchyroll undoubtedly takes the cake as the best of them all. Their library is huge, they have time exclusivity for many products and they are unique in that niche which has attracted millions of users. But, like Netflix, HBO, Amazon Prime Video, and other services, Crunchyroll knows it needs to improve in order not to lose ground.
This doesn't necessarily involve releasing new anime, but rather integrating new features (such as games). And that's what the developers came up with. Find out what Crunchyroll Game Vault is, its price, and what games it has in its catalog.
If you are a Crunchyroll Mega Subscriber or Ultimate fan, Game Vault gives you free games without ads.
Just like Netflix did at the time, Crunchyroll decided to enter the world of video games. From now on, users with Mega and Ultimate Fan subscriptions will have free and unlimited access to the Crunchyroll Game Vault.
According to the platform, the listed games will be mostly anime-inspired, with no ads and no in-app purchases. Also, Game Vault It is compatible with Android and iOS. And little by little they expand their reach to more than 200 countries.
The first level of this function comes with five titles from the catalog of different genres, although there are very few games. Which ones are they? We mention them below:
Captain Velvet Meteor – Leap+ Dimensions: Tactical action game In it, the main character (Damin) lets his imagination fly to transform into Captain Velvet Meteor and fight evil. During the adventure, Damien can join characters from Jump+ magazine series (such as Spy x Family, Hell's Paradise, Summertime Interpretation and more). River City Women: Topic Beat-em-up combat and action You must travel the streets of River City with Misako and Kyoko to rescue their boyfriends. Wolfstride An RPG Enter a giant robot competition and earn money to complete tasks and upgrade your mecha and advance the story. Frame Behing – Best Scene: A visual novel Follow the story of an aspiring artist and her journey through life, directing brush strokes and solving puzzles. Inbento: A puzzle game You have to prepare recipes and put together lunch boxes with a gastronomic theme while following the beautiful story about fatherhood. With cats!
After reading them, surely some have caught your attention and are wondering how to access Crunchyroll Game Vault. Let's get into it.
What do you need to access Crunchyroll Game Vault? Prices and what to do to play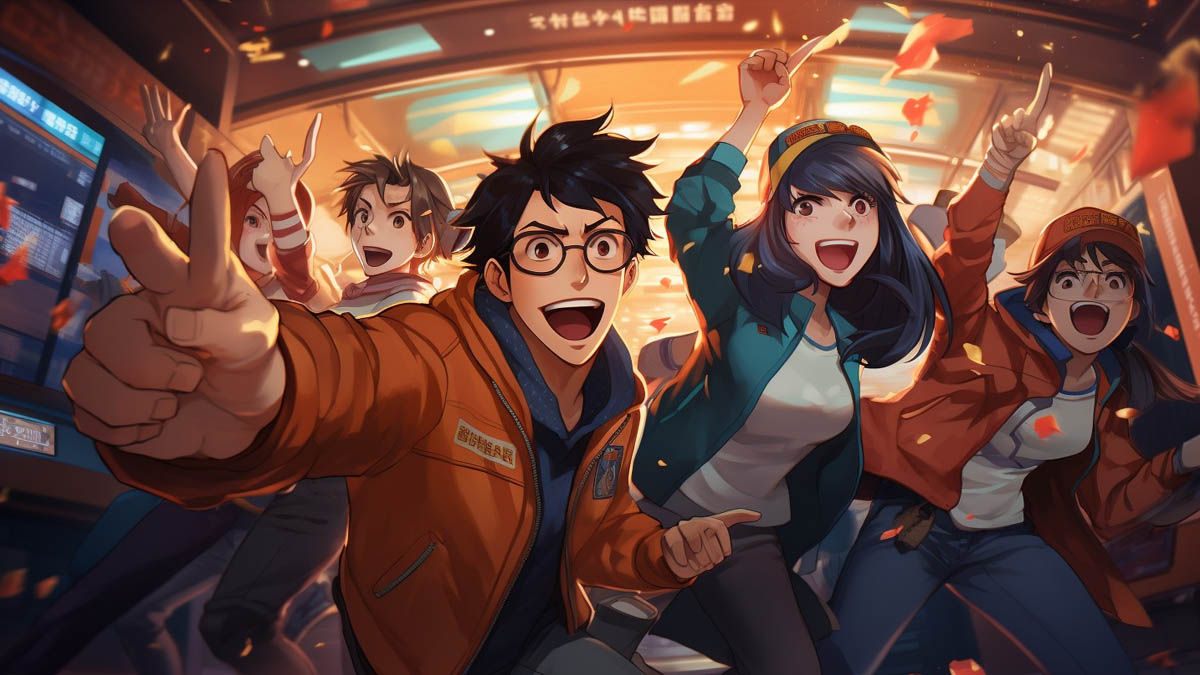 As we mentioned above, the only requirement to access Crunchyroll Game Vault is to have a Mega or Ultimate Fan subscription to the platform. don't you have So here's what you need to pay to subscribe:
Mega Fan Premium Plan: €6.49 per month Mega Fan Premium Plan for 12 months: Single payment €64.99. Ultimate Supporter (not available in Spain): $14.99 per month. Ultimate Fan for 12 months (not in Spain): one-time payment of $149.9.
Once you've signed up, here's what you need to do to access the Crunchyroll Game Vault games:
Sign in to the Crunchyroll app with your account. Enter the 'Game Vault' section. Select the game to download it. Start playing.
It's a very easy process to follow and these five topics are the first to appear. Like Netflix, Crunchyroll hopes to expand the catalog a littleSo welcome because we don't have to pay extra to enjoy them.
Can you tell us how it was with them?