Ready to surprise your friends or colleagues with the perfect gift anonymously? The Invisible Friend Raffle is a popular Christmas tradition, a tradition that evokes the joy of receiving an unexpected gift and the joy of choosing the perfect gift for someone without revealing who you are.
Fortunately, organizing a Secret Santa just got easier and more fun thanks to mobile apps. These tools can simplify the process of assigning who gives to whom, maintain anonymity and entertainment.
These apps go beyond assigning random names. Some allow you to create wish lists, send anonymous messages, or manage the logistics of the exchange, making the process fun and hassle-free. If you're not sure which one to choose, don't worry.
In this article we will show you a list of the most popular invisible friend apps for Android, you will even see some options to do it with WhatsApp and Telegram.
Applications to organize the invisible friend from Android
Below you can see 12 tools designed to make the preparation and execution of the Secret Santa seamless, while maintaining the joy and surprise.
My secret friend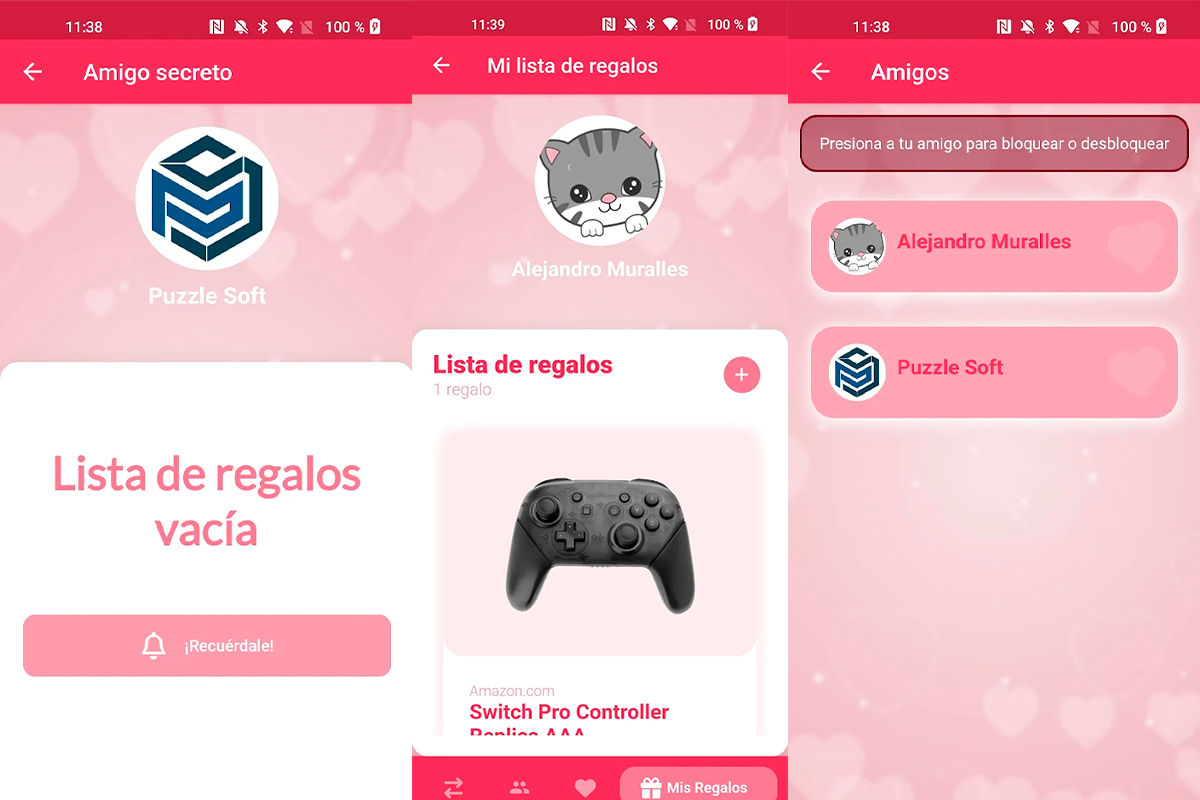 My Secret Friend is an app designed to organize gift exchanges between friends, family or colleagues, facilitating the festive experience for all involved.
With this tool, you can create gift lists to share with your best friend on special occasions like Christmas, New Year, or other social events.
Additionally, you can organize and assign recipients anonymously while maintaining the joy of sharing. Also, you can share gift ideas by simplifying the selection of gifts.

Invisible Friend Sorteo Facil.
Invisible Friend Easy Draw is an ideal solution for organizing dynamic gift exchanges from your mobile phone. With this application, you can set up secret friend groups with flexibility in the number of participants, setting up the picture in an easy and fast way.
The system is designed to provide personalized results for each member, removing uncertainty from the process. In addition, it offers gift suggestions for both adults and children tailored to different budgets, ensuring options for everyone.

Secret Santa line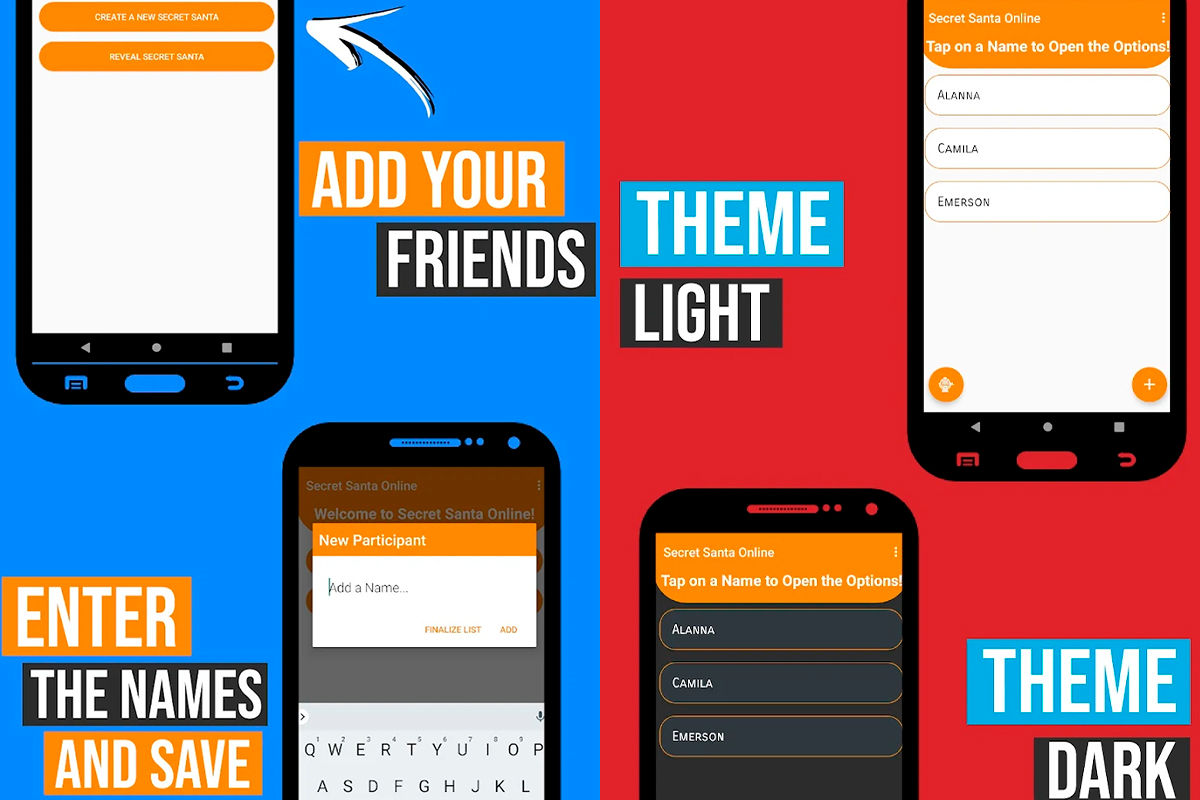 With Secret Santa Online, you can enjoy a modern and safe version of the classic game. That is, you can quickly perform the drawing without cheating and with a safe and 100% safe system.
Thanks to the creation system, you can easily add contacts, enter names and perform the drawing. Plus, you can send secret tickets to friends and family regardless of distance.

Secret Santa – Secret Santa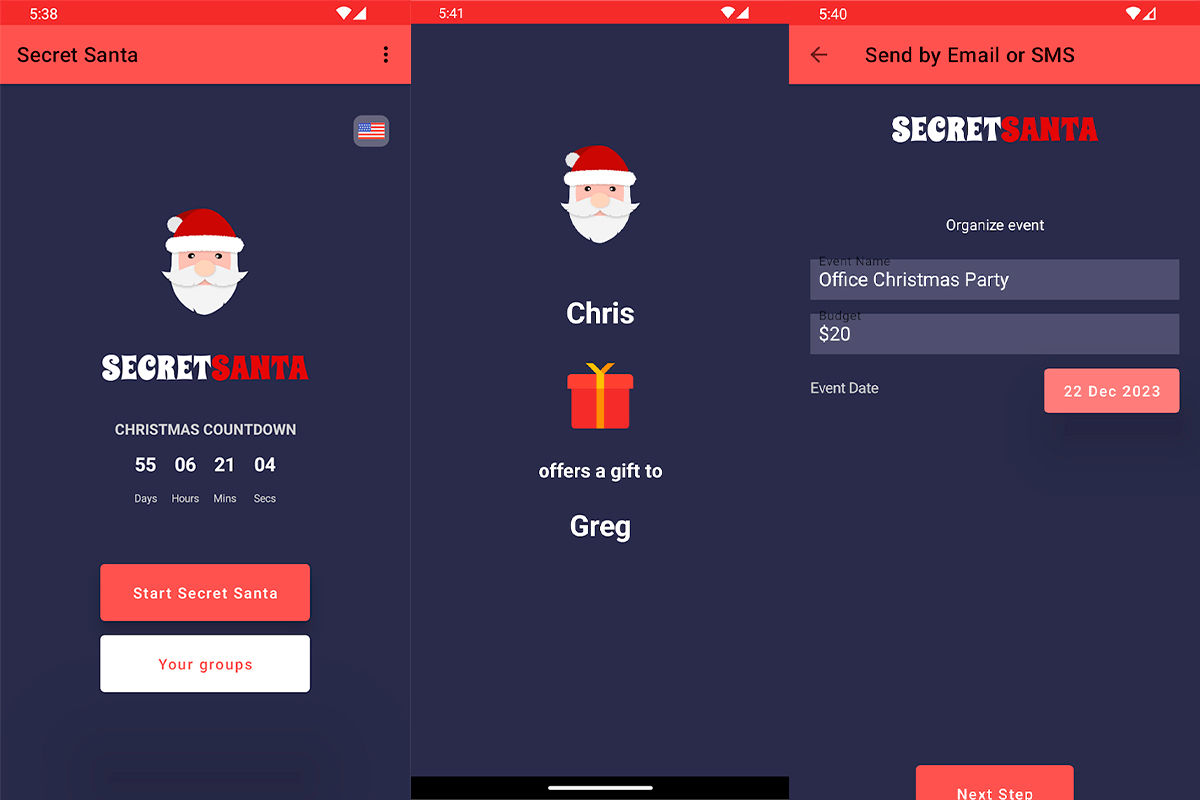 This application allows you to make Christmas exchanges for your invisible friend in an easy way and with a convenient and fun interface.
With it, you can set up groups, set budgets and dates, add names, and specify exclusions so everyone can participate without restrictions.
After drawing the names, you can send invitations via email, message or WhatsApp. In addition, you can create wish lists to guide your friends and family in choosing gifts.
And, of course, we can not mention that the platform works without registration or connection, which is ideal for protecting privacy.

Simple Secret Santa Generator
Simple Secret Santa Generator is the key to easily organize a gift exchange from the comfort of your Android. This application allows you to set clear rules for your prize, preventing participants from contacting each other.
This tool can manage names, emails and phone numbers smartly and seamlessly.
And if that's not enough, the system includes reminders to help you never forget who you're shopping for, making the process a stress-free experience.

Bla – a secret friend
Bloo – Secret Friend is another best app for an invisible friend on Android. It is designed to organize gift exchanges efficiently and without any obstacles.
With this pocket tool, you can join groups or create your own, add your wish list, and easily generate who will give whom a gift.
In addition, it allows you to connect with your secret friend in a coordinated conversation, waiting for unknown happiness until the day of celebration.
You can share and discover the flavors, ideas and surprises while preparing for the event.

Dedoman invisible friend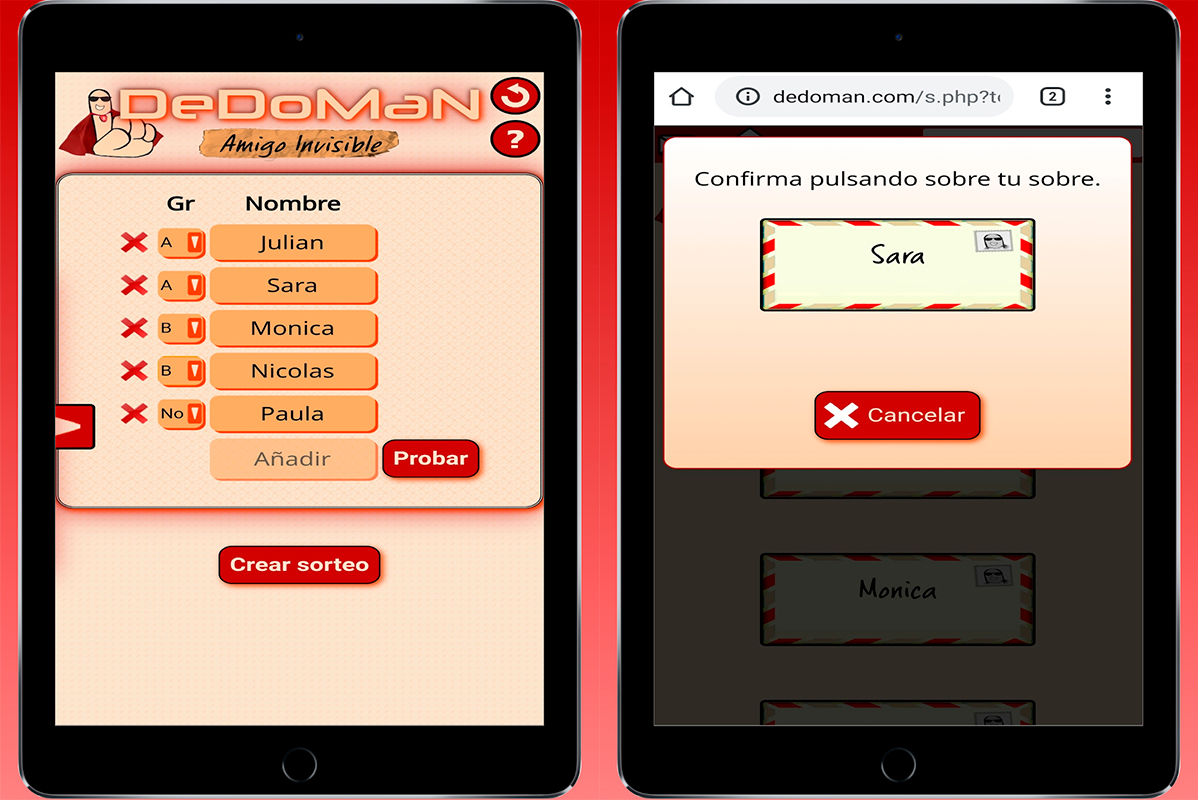 Dedoman Secret Friend is a great tool for organizing surprise gift exchanges from Android. With this platform, you can save a roster and have Didoman generate random jobs.
Once the drawing is established, you can see your secret friend on the screen or send the result to each participant via WhatsApp, message or email.
This is all under strict security standards, as digital envelopes can only be opened once, preventing anyone from previewing the work. By doing this, you ensure the joy and mystery of the exchange.

Santa's secret keeper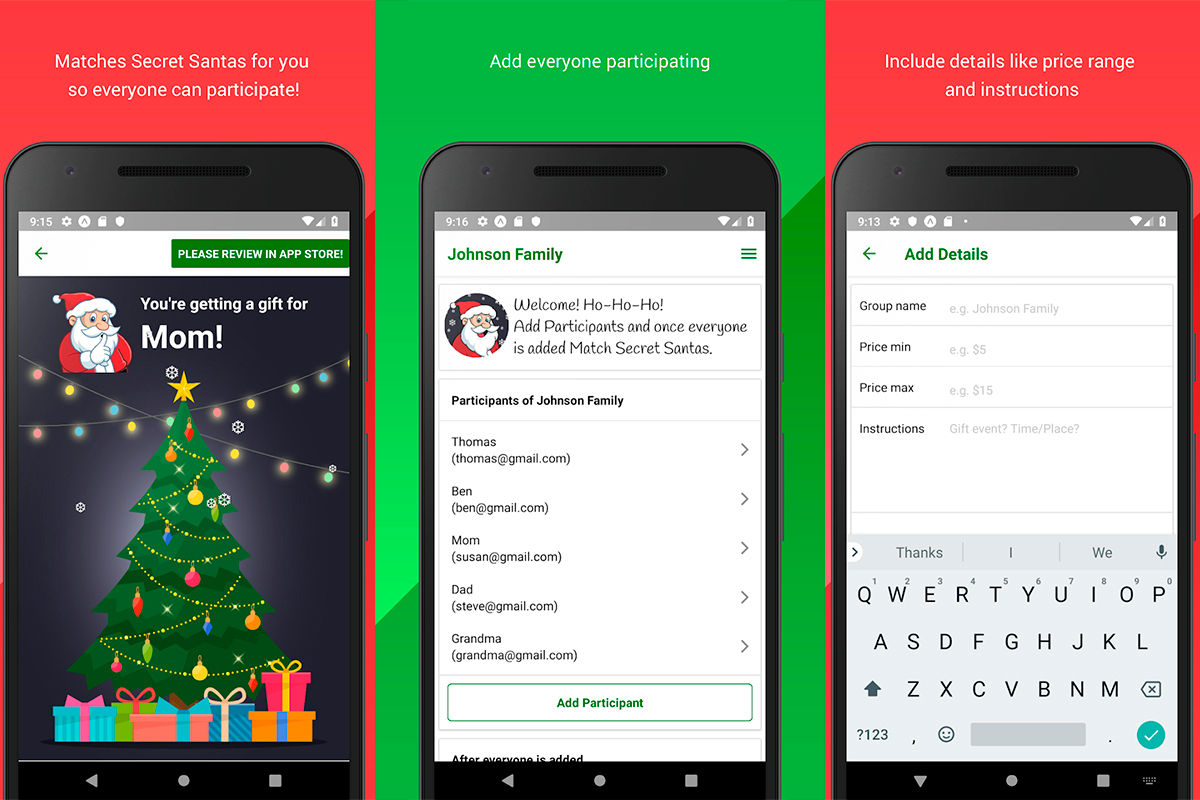 Santa's Secret Keeper is another option for organizing a Christmas gift exchange between family, friends or colleagues. With stunning designs and a festive atmosphere, you can set price ranges, give directions and ensure the joy of the season.
When practical, it facilitates random assignment of recipients while maintaining anonymity during the process. All this is to make your exchange memorable and fun.

Secret Friend – Secret Santa
Mystery Friend – Mystery Santa is another tool that simplifies and improves traditional Christmas games.
The app offers an intuitive way to identify participants by phone numbers or emails, making it easy to connect between invisible friends.
In addition, the system has anonymous chat to interact with your secret friend and make the game more fun.
And, very similar to other options, you can create your own gift list and consult the wish list of the person giving you the gift to ensure a gift that suits your partner's taste.
Secret friend gift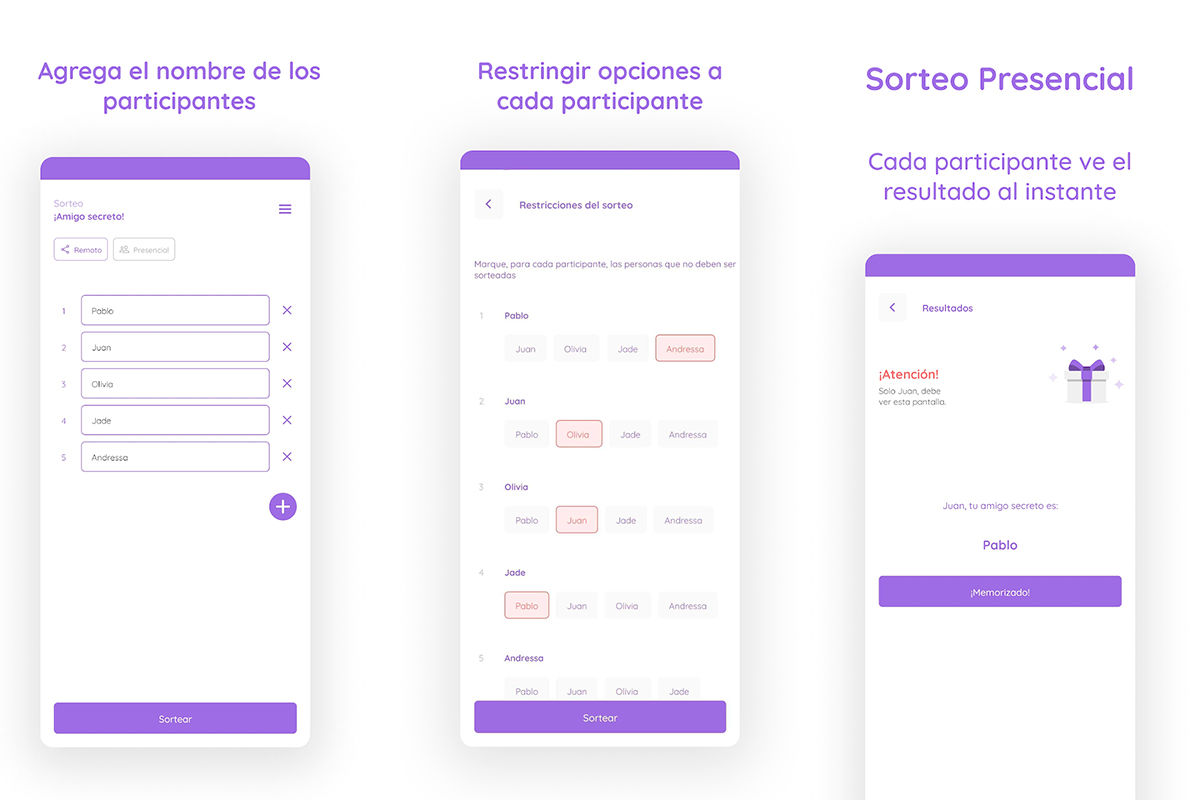 Secret Friend Raffle is a versatile app that facilitates remote and in-person raffles. This app makes it easy to organize confidential exchanges with naming, configuration rules and restrictions features.
With this platform, you can easily share the code with participants, ensuring the joy of anonymity to find out who your invisible friend is.
Whether in person or at remote events, this tool gives you the opportunity to carry out gifts in a practical and effective way. All this under an intuitive, fun and fluid interface for all participants.

Gifts – my invisible friend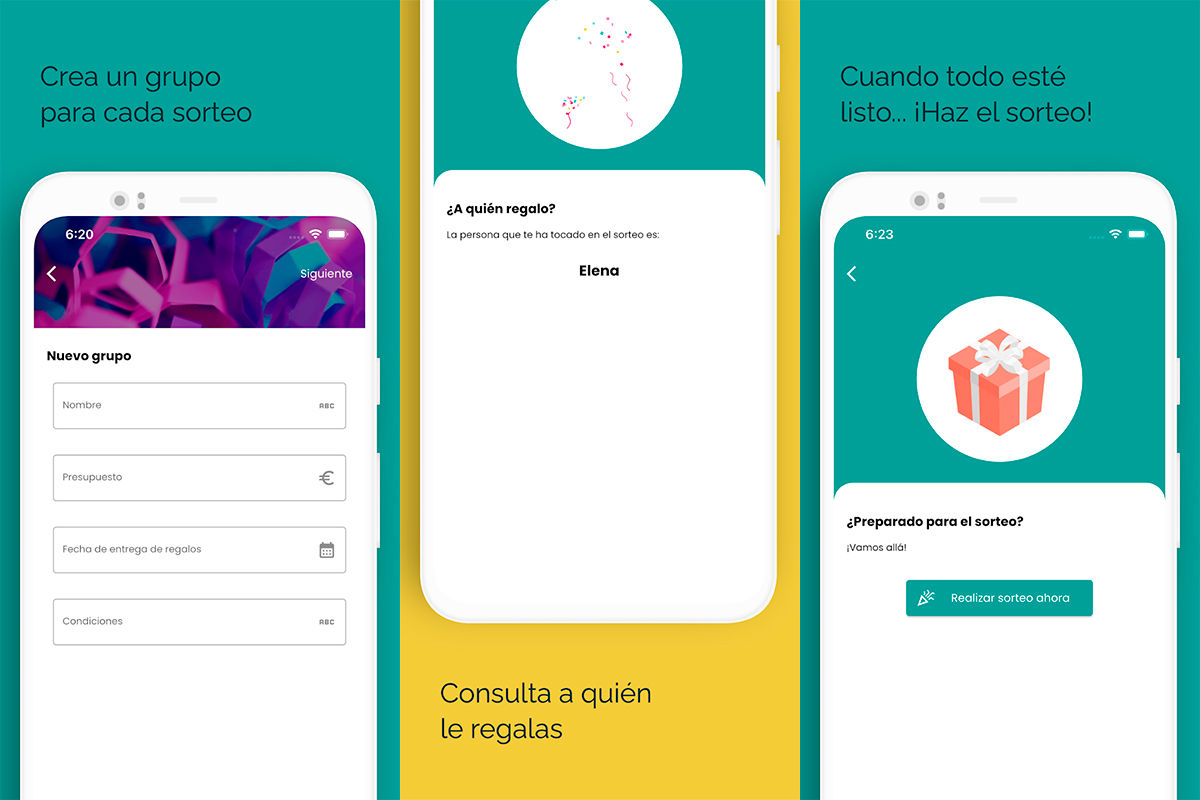 Gifts – My Invisible Friend is another great Invisible Friend app that makes it easy to create groups to exchange gifts between friends or family from your mobile.
By creating a group in the forum, you can share a unique code for others to join. You can add preferences, hobbies, and gift deadlines by providing instructions for the gift.

Invisible Friend 22: ¡Sortealo!
Secret Santa 22 is an alternative designed to properly organize a secret friend. It is practical and very useful for Christmas and New Year celebrations.
With this tool, you can set a gift date, budget, and even invite your loved ones to participate with shareable links on WhatsApp, Facebook, Telegram, Instagram, and more.

How to make a secret friend on WhatsApp?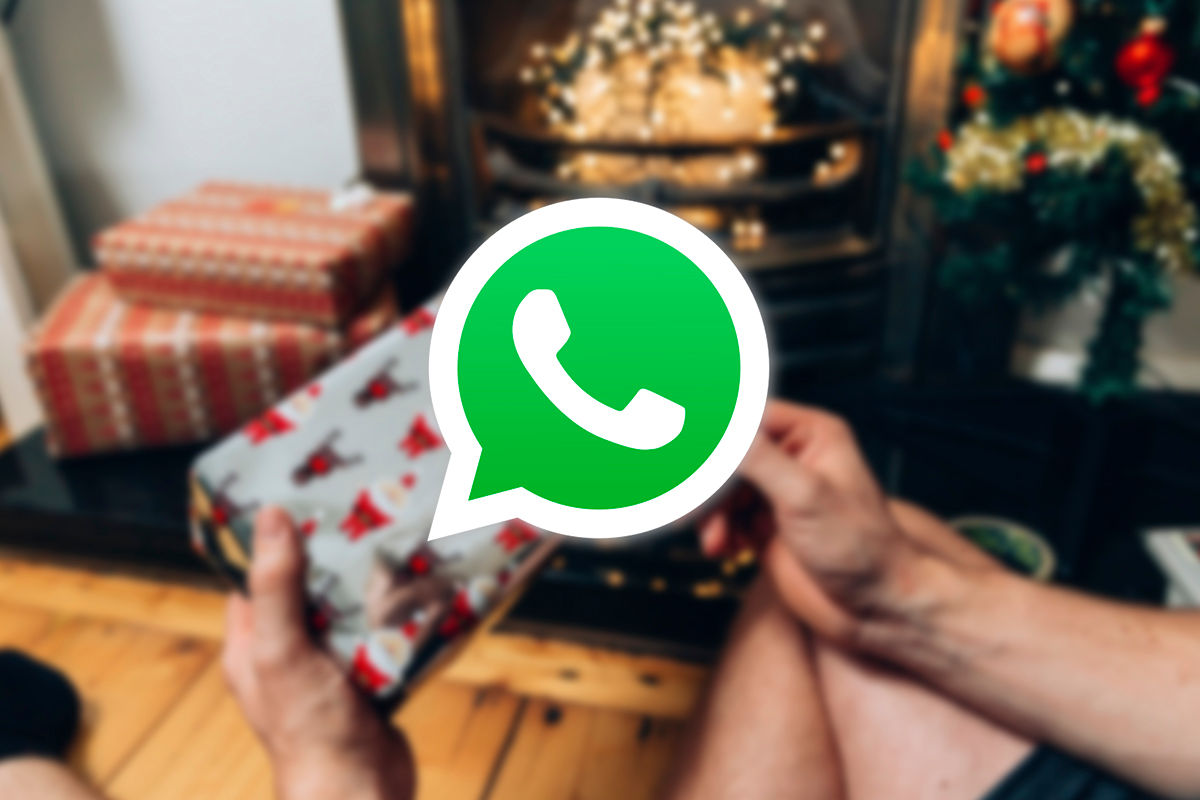 WhatsApp, despite its popularity, does not have a built-in feature for conducting secret friend gifts. However, various mobile applications like Dedoman Amigo Invisible and Amigo Invisible 22 fill that gap.
These special tools make it easy to carry out the gift, and more convenient, share the results directly through the platform.
With an intuitive interface and dedicated functions, these apps simplify the process, allow users to enjoy the invisible spirit of a friend without complications, and turn the reward organization into an efficient and enjoyable time.
How to make an invisible friend on Telegram?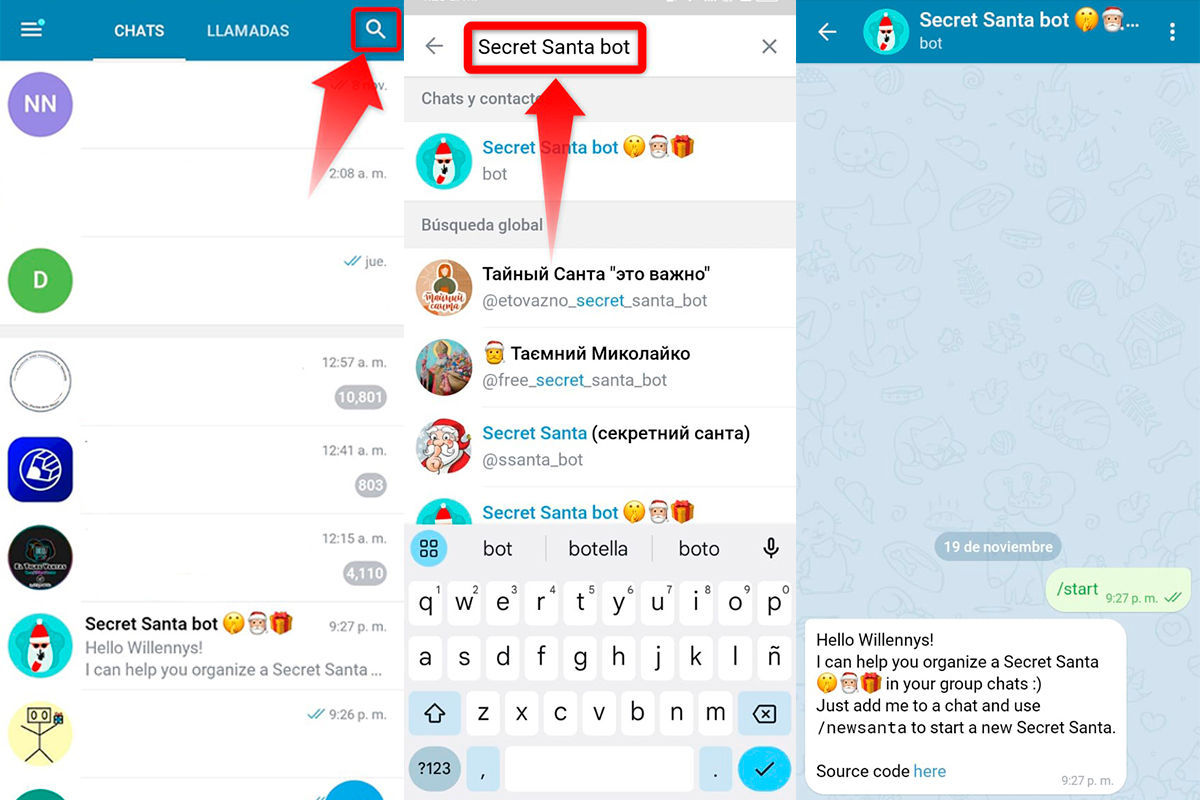 Telegram offers bots to perform invisible friend gifts. Among them, we have the open source Secret Santa Bot available on its GitHub page.
This bot will be your guide to organizing a secret friend gift. You just need to add them to your group chat, which can be up to 30 people, and each participant needs to start a bot. This personally assigns to whom the gift should be given.
If you prefer to Telegram the drawing, go to t.me/secretsantamatcherbot from the Telegram app on your mobile or PC and let the fun begin.
As you can see, these apps simplify the logistics of organizing an invisible friend, guarantee anonymity, and make it easy to assign gifts from your Android.
And don't panic if you don't have anything to give; You can make Christmas cards and send them to your loved ones. Remember that the most important thing is to share the joy of this season and the spirit of generosity, strengthen the bond of friendship and create special moments that will last in the memory of everyone involved.
And you, what traditions or games do you enjoy during the Christmas season?