The dream of many is about to come true. And soon you will be able to use the best operating system for office automation from iOS, MacOS and Android devices. That's right, Microsoft has made the Windows app public, an app that lets you control your Windows PC from your iPhone, iPad, or Mac. Everyone.
Windows App: The official app for using Windows on iPhone, iPads, Mac and soon Android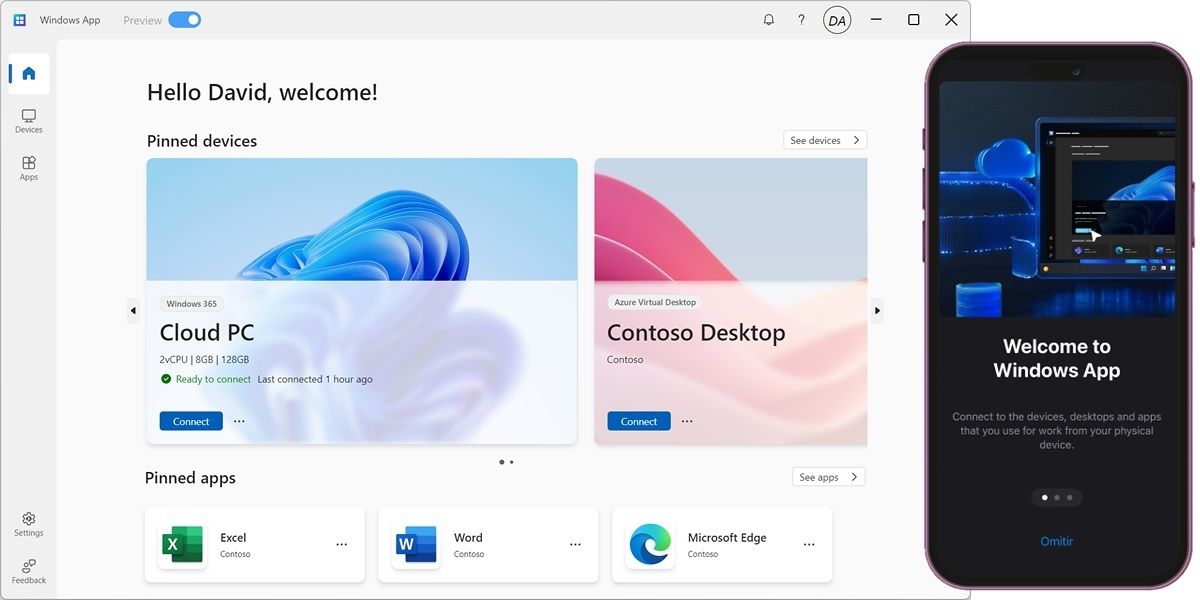 At the Ignite 2023 event, Microsoft officially introduced Windows applications to other operating systems: iOS, MacOS, and Android to access Windows computers. Initially available only for iPhone, iPad, Mac, MacBook, Windows computers and browsers.. However, there is a high chance that it will reach Android phones and tablets in the future.
Now the Windows app doesn't offer anything that hasn't been seen yet. For many years, there have been applications such as TeamViewer that allow remote access to a Windows computer. Therefore, the main novelty of this application is to serve as a control center for Windows cloud products. Because with it you can access not only your Windows PC but also services like Windows 365, Azure Virtual Desktop and Microsoft Dev Box.
Likewise, it should be noted that the Windows application provides support for multiple displays by being able to configure the screens and resolutions of the screens. It also allows you to control things connected to your PC like webcams, printers, etc… When can you try it? Well, currently, only the preview version of the app is available for Windows 365 subscribers.. Microsoft is expected to make this app widely available in early 2024.